Delivered a healthy child.
Praise be to the name of the Lord. I am Annie from Nagercoil. After our marriage, our first child got aborted. We went through a very depressing season in our lives during that time for almost 3 months. Uncle's meeting took place in one day Karungal and I prayed with him individually. He prophesied over my life saying that the Lord will bless me with the fruit of my womb that year. I thought it would not be possible because my husband was abroad and I didn't have plans of going there. But still, we prayed about it. The very next month God took me abroad to my husband and we again had the hope that God would bless us with the fruit of the womb.
But as every month kept passing by, I went through complication after complication. We kept emailing Uncle about everything that was happening and we used to watch his programs on TV. In one such program he said- No matter what situation you are in, whatever you ask for in faith, God will grant it to you.
I still had bleeding in the first few months that I was abroad. But a few months later I found out that I had conceived.
Then the Doctors told me that because of my PCOD and thyroid condition, this baby will also probably be aborted.
In the fifth month of pregnancy, I went for a scan and they said that the baby had issues in brain development.
In the seventh month, I suffered from chickenpox.
Even the day before my delivery, I had complications and the Doctor said my son had to be operated on immediately.
I held onto the words and promises given to Uncle from God and said God, you are the one who kept my child safe this far. I will testify in Anbarin Paathathil Oru Naal meeting if you help me deliver without any problem to my child. Against all odds, God gave me this healthy baby boy that day. May the Lord's name be praised.
God blessed me threefold.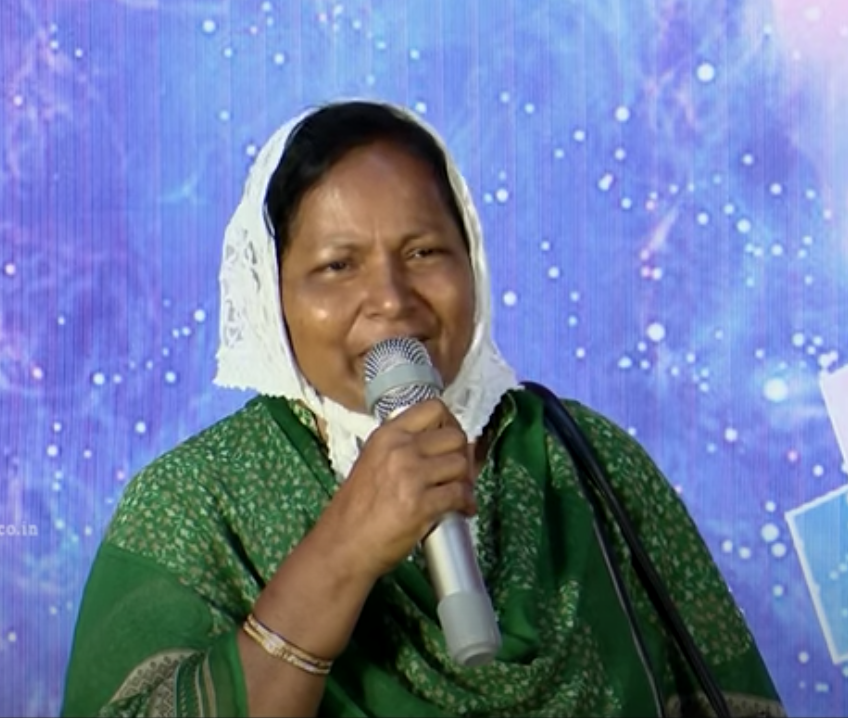 Praise the Lord, I come from Selaiyur. For three years I suffered from pain and dysfunction on my left hand. I could not even lift it slightly without severe pain in it. I came to Brother Stephen's meeting and went to him for individual prayer. He prayed sincerely for me. By his prayer, the power of God came upon me and I was completely healed of my pain.
Secondly, In the same way, I suffered from lower back pain because of which if I sit down, I will not be able to get up without feeling intense pain. Brother prayed for the healing power of God to fall on and my lower back was healed.
Thirdly, one of my properties worth up to 20 Lakhs was held from me by a financier. I came to an Anbarin Paathathil Oru Naal meeting and prayed fervently in the presence of God to get back my property. I prayed saying- God if you give me back my property I will testify in your name. By the grace of God, I got back my property. All praises to God and thanks to Brother for all his prayers.
Blessed with my own house.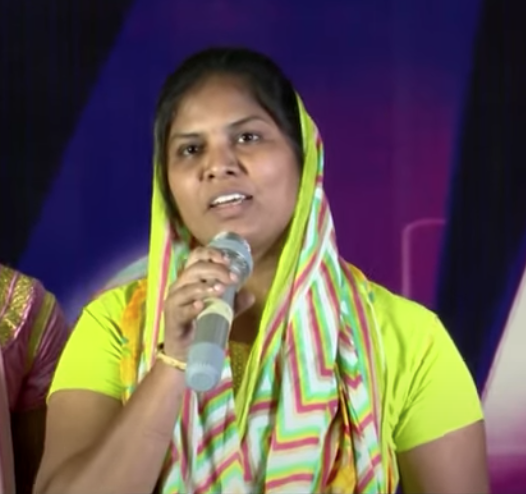 Praise the Lord, I come from Perambur and my name is Ammu. I had been living in a rented house for the past 15 years. It has always been my desire to buy and live in my own house. I came to an APO (Anbarin Paathathil Oru Naal) meeting and got prayed with Brother Stephen. I told him that I was facing many obstacles while trying to buy my own house. Brother listened to my problems and gave me a promise from God that day. He said- my daughter, all your obstacles are being broken this very day. Within a month after I received that promise, God blessed me with a house worth 62 lakhs. All praise be to the name of my Lord.
God honored our faith.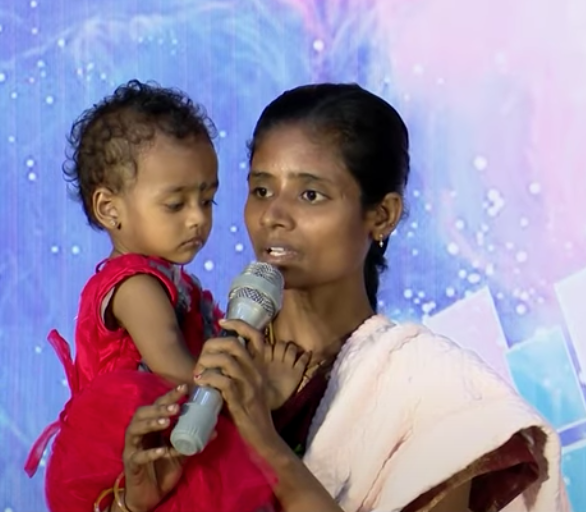 Praise be to the name of the Lord. I am Radhi, I come from Koyambedu. My husband and I had been without a child for 6 whole years after our marriage. We started attending Brother Stephen's meetings and slowly our faith in God's supernatural power started to grow.
In these meetings, Brother prayed sincerely for people like us. He gave us powerful promises from God saying- Those who come to My house of prayer will not go empty-handed. We held onto this promise with faith and kept praying and believing. That same year God blessed me with a fruit of my womb and I gave birth to a baby girl. I thank and Praise God for honoring our faith.
God chose us.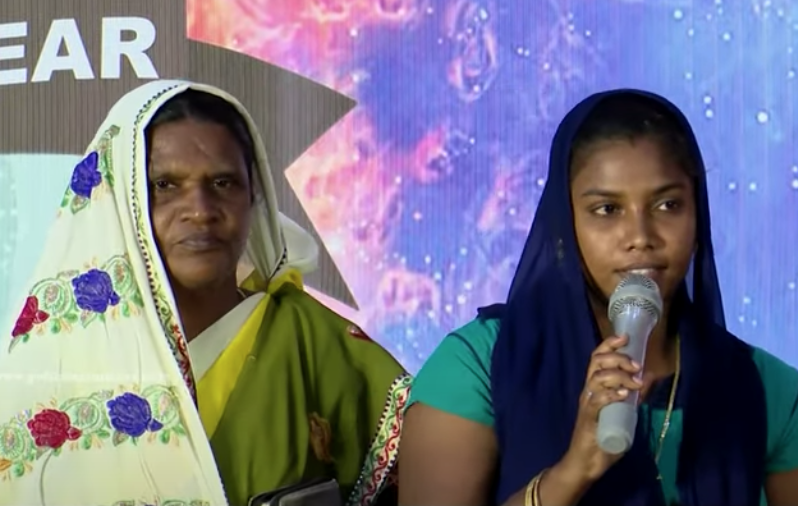 Praise be to the name of the Lord. I am Smiley Samson, from Polichalur. My husband works as a caterer. He was catering for a canteen at a private school. The contract between him and the school was about to come to an end. There were many other caterers who were competing to get the new contract with that school canteen.
But I had written a prayer request during an APO (Anbarin Paathathil Oru Naal) meeting asking for God's favor to bless my husband with a renewed contract with the same school. I told God that if he did this for me, I would surely testify in the next meeting. In spite of the fact that so many competitors were there, the school chose to renew the contract with my husband because God heard my prayer. All praise be to God.