Gift of Life for my son!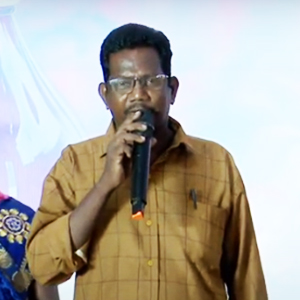 Praise the Lord, I am Albert from Chennai. Dejected due to a certain crisis in his life my son consumed poison. I was completely devastated upon hearing this as I feared that I would lose my son. When the doctors gave up hope stating nothing could be done to save my son, I frantically called the Chennai City of Refuge and prayed with the prayer warriors. God did a miracle for my son. The God who said "I am the Lord your redeemer" saved my son. Now he is healthy and working well. We thank God for hearing the prayers undertaken on our behalf at the City of Refuge and rescuing my son. Hallelujah!
Witchcraft bondage broken!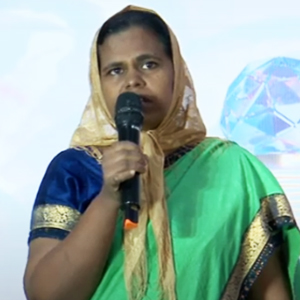 Praise the Lord, I am Malarselvi from Chennai. I was unable to glorify God for all the good things He had blessed me with as I was afraid. The past years I had suffered due to witchcraft bondage as I was unable to walk. In this condition I came to the "Anbarin Paathathil Orunaal" fasting meeting and went for personal prayer with Brother T Stephen. During prayer he said, "I destroy all the witchcraft bondage in Jesus name." What a wonder! I was set free from all bondage. I can eat now after not being able to eat for a long time. All glory to God!
Job Granted!
Praise the Lord, I am Gerald from Bangalore. My daughter Nikshitha had completed her CA. She had applied in several companies and attended interviews, but all her efforts were futile. So, I sent an email to Brother T Stephen asking him to pray for God to grant my daughter a job. He sent a reply email, "God will miraculously grant your daughter a job." In the same way my daughter secured a job in a US company with a good remuneration. I thank God for doing this miracle for her. May His name alone be glorified!
Gift of Child!
Praise the Lord, I am Yesukumari from Minjur. Even though I was married for seven years, I was yet to be blessed with a child. It was under these circumstances that my husband and I met with Brother T Stephen and prayed with him. His earnest prayer was, "God please promote this couple to parenthood." God heard that prayer and blessed my womb. On January 16th, 2020, God blessed me with a beautiful child. I thank God for hearing Brother's prayer and blessing my family. May His name alone be glorified!
A miracle for my son!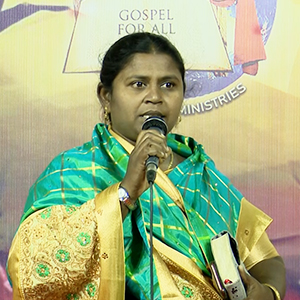 Praise the Lord, I am Selvaseeli from Kovilampakkam, Chennai. Many years back I attended "Aruthalai Thedi Orunaal" healing service and prayed for my son to get a job abroad.  I approached an agent in this regard and gave him a small deposit, but he demanded four lakhs. I was heartbroken hearing this. So, I made a pledge that if my son secured a job without paying any money, I would give testimony at "Aruthalai Thedi Orunaal" healing service. And God graciously enabled my son secured a job abroad. I thank God for granting my son a job abroad. May His name alone be glorified!