March 9, 2019
The Lord performs miracles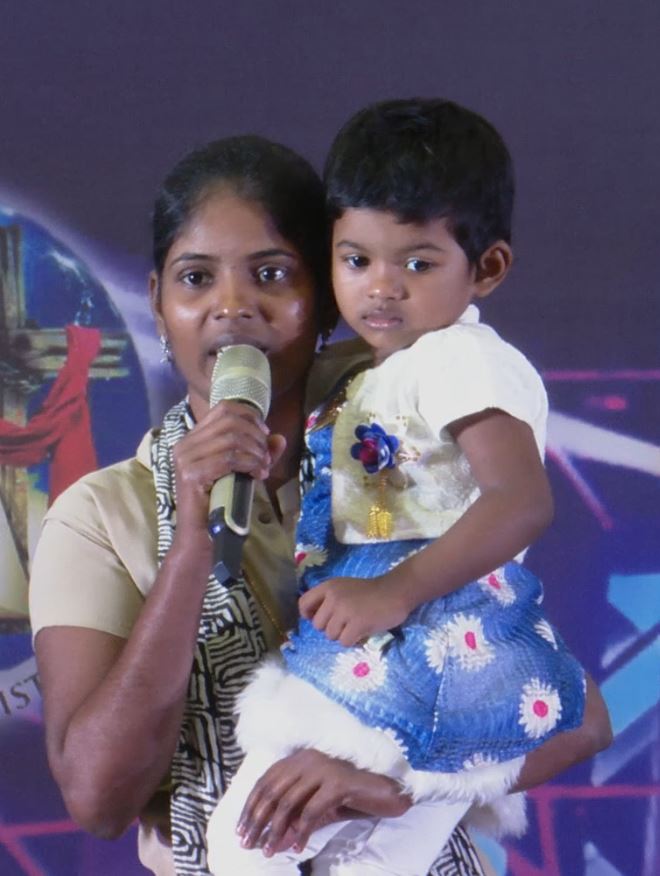 Praise the Lord. I am Ramya, from Ayanavaram. When I got married, I delivered my first baby and in 5 days, that baby passed away. I went through a lot of agony. Four years back, I got an appointment to meet Uncle Stephen in person at the God's Love Ministries Prayer Tower. Uncle prayed and told me, "Do not be worried my daughter. You will surely conceive this year itself." After that, in exactly three months, I conceived. The Lord blessed me with a baby girl. Now she is three years old. I thank God for this miracle.
I also had another problem. I did not get my periods for eleven months. I took many treatments for this. I also took a lot of medicines. Then when I went to the doctor to get a scan, they told that I will not get periods for another six months. All my efforts went in vain. I met Uncle and he prayed for me. The very next month after he prayed, I got my periods.
I thank the Lord for these miracles. I also thank Uncle Stephen for praying for me.