June 12, 2020
God's word does miracles.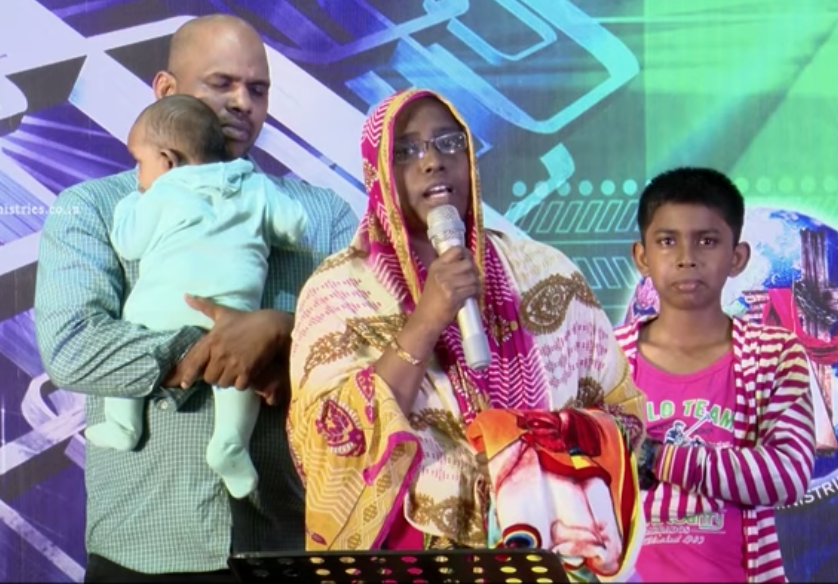 Praise the Lord. I am Jayanthi from Tiruvanmiyur. My first child was born in 2008 but after that, I did not have a child for 10 years. I became pregnant suddenly but the heartbeat stopped within a few months. This happened again and again, four times. I would become conceived but when I went for checkups the heartbeat would not be there. So I used to cry and pray at the feet of the Lord. I again got conceived but I was terribly worried. I asked God, how is this child going to survive? God gave me a word saying- Go to Brother Stephen's meeting. I searched for the meeting on the internet and found out about the monthly Anbarin Paathathil Oru Naal meetings. I came to the meeting with my elder son and went to Brother for individual prayer. Brother prayed for me and said- "This child will survive and will be born in full health. You will give birth to this child and be a testimony."
When I went for checkups, all the doctors told me that my womb was weak and bulky. I was advised to remove because I already had one child and they said that was enough. But I confessed to Jesus and said, your prophet gave me the word from you saying that this child will be born alive. I held onto that word and prayed that nothing should happen to my womb. I kept repeating these words from God each time I went for the scan.
Others told me that the baby would be born prematurely at 8 months. I said no, that will not happen, I will bear this child for a full 9 months and will have a safe delivery as proclaimed by God's servant. I now stand in front of you as a testimony with my second-born son Joshua- a warrior that God has given me. I thank God for this and Brother Stephen for praying for me.