A miracle baby
We didn't have a child for 5 years after marriage. We prayed a lot and went for a lot of treatment but nothing worked. After seeing the reports the doctors said that we would have to try to do a test tube baby. In the month of february 2016, there was an ATO meeting. There we prayed with Uncle. He prayed for us with a burden and he shed tears for us when he prayed. After praying he said daughter don't be afraid, worried or disturbed.God has already given you a baby. 8 days later we took a test and it was positive! I was so surprised, I couldn't believe it at all. All the doctor reports were deemed false. God has blessed us with a healthy baby without any treatment at all. I thank God for doing this for us and I thank Bro Stephen for interceding with God on our behalf.
A marriage against all odds.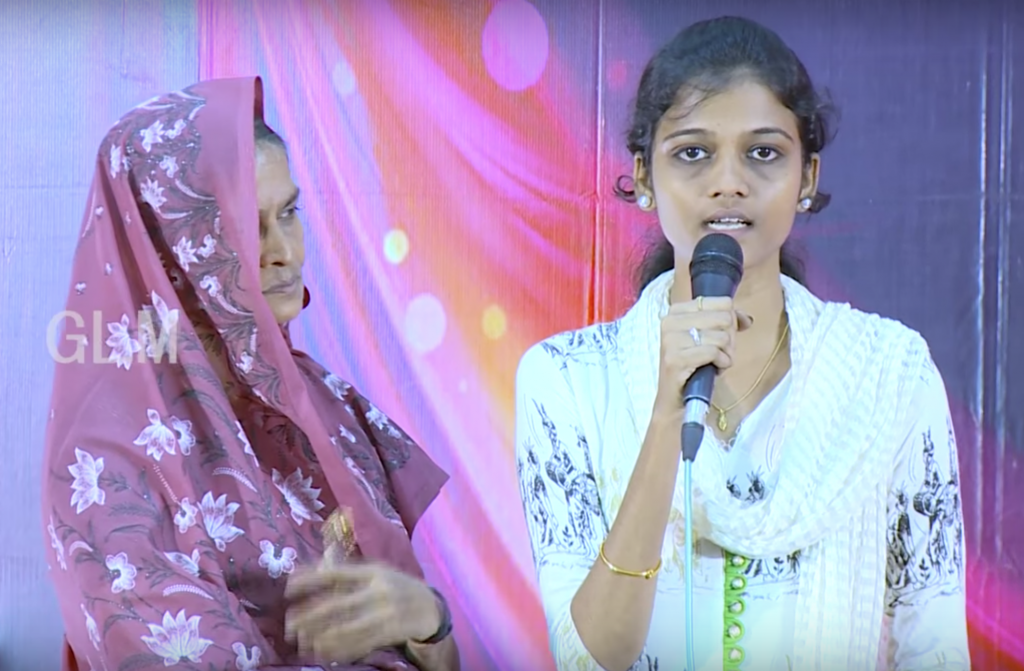 My name is Prathiba, two years back we were looking for an alliance for my elder sister. Due to financial constraints we had planned to conduct the marriage after selling a piece of land that we owned. We tried so hard to sell it but nothing fell through. We spoke to Uncle during a meeting and he said don't wait for the land to be sold. Start making preparations for the marriage now itself. He said that God is about to do a miracle in your life and the marriage is going to be conducted nicely. He said our debt issues will be solved and that all the doors of financial blessing will be opened. And just like that one by one all our debts were resolved. Soon we were not only debt free but had enough and more money to conduct the wedding .The marriage happened in a grand manner. We didn't have to ask anyone for money. Everything happened in a way far greater than we could've even imagined. All praises to God and thanks to Stephen Uncle for praying for us and guiding us.

God reunites a family.
The nerves and muscles in my son's arm were damaged severely during an accident. He was not able to use his hands. Everyone said that's the end of the story. But with steadfast prayer and fasting, step by step he got supernaturally healed. He was able to drive his bike and eat as well. A few days before he started to get well, my son's wife left him. She believed that his arm will no longer work, left him and took their 4 year old child with her.
Looking for counsel and consolation, I brought my son to a meeting of Bro Stephen and prayed with him individually. I told Bro. Stephen about how my son was miraculously healed and he was overjoyed to hear this. Then I told him about how his wife had left him and filed for a divorce. Immediately Bro prayed saying God join this family, after praying he said we have done our part, all that's left is for God to bring them together. I went back knowing that the word of the Lord will be fulfilled and felt very happy. 12 days later, the same daughter in law that filed for divorce came running back to my son along with their child. Truly what a great deed God has done in our lives. I thank Bro Stephen for praying fervently for us and the Most High God for reuniting this family.

Delivered from childlessness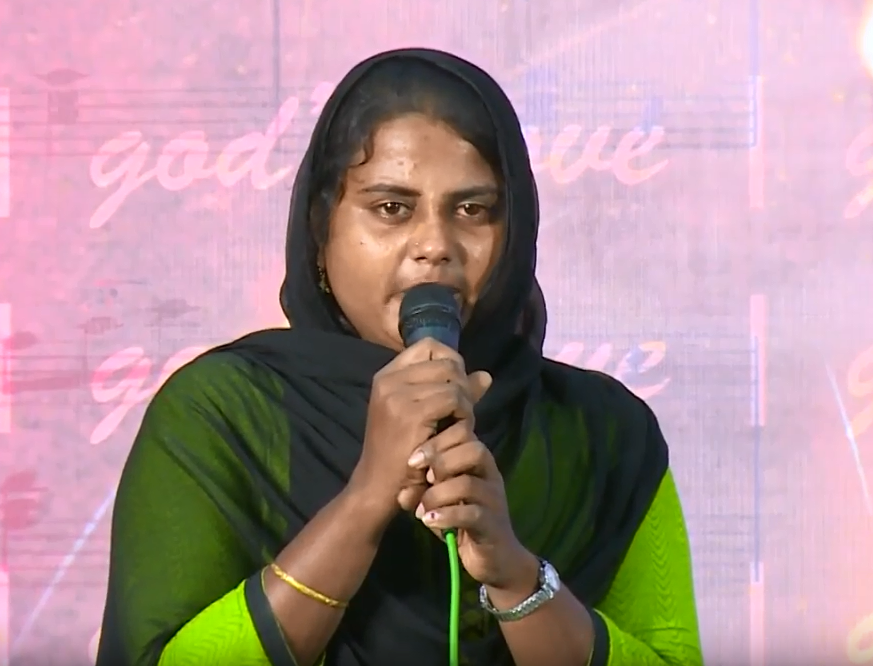 My name is Durga, I was childless for 4 years after marriage. Everyone kept telling me to go to the hospital for treatment and medication but I didn't go. I said that the Lord will definitely do a miracle for me. One day my mother in law came to a meeting where Uncle was preaching. During the sermon he prophesied and said that who ever came to the meeting with certain beliefs, all of them are definitely going to come true. Go with full faith, God will show you the right way.
Just as he had prophesied, I conceived the very next month! I thank God for blessing me with a child. I also thank Brother Stephen for praying for me
Healing from a rare disease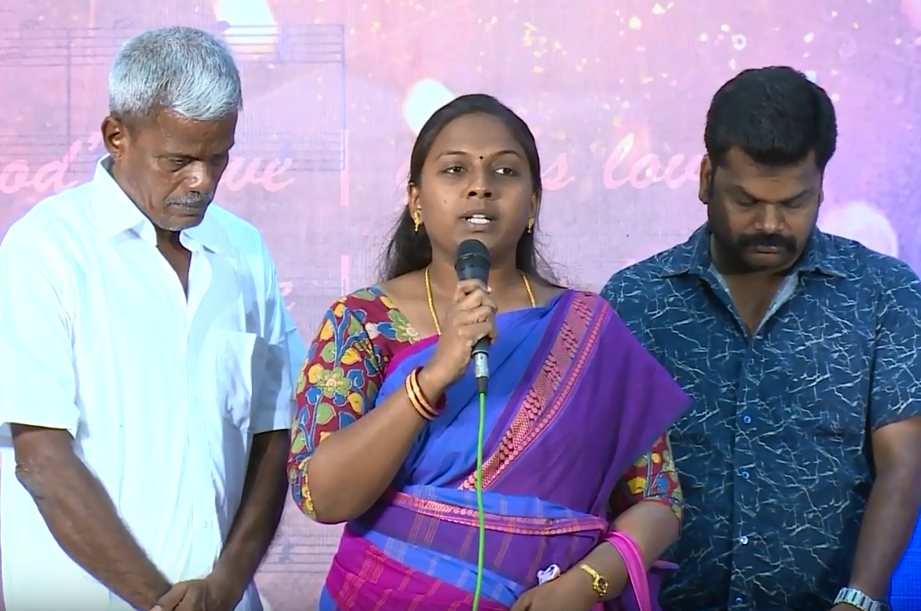 My name is Kanimozhi, I come from Mogappair. My father in law was admitted in the hospital for the whole month of March. He was in a serious condition because he suffered from a rare ailment called myasthenia gravis because of which all the muscles in his body failed. We gave him many medicines and treatment, we even admitted him in the ICU but nothing worked out. One day we went to Brother Stephen's meeting and we prayed with him individually. He said that there will be a divine healing in my Father in law's health from then on. Miraculously, ever since then there has been slow improvement. Step by step each part of his body has begun working. The doctors are struck with amazement as to how he is able to take care of himself now.
I thank God for hearing our prayer and thank Brother Stephen for praying for my father in law.