Freedom from Witchcraft.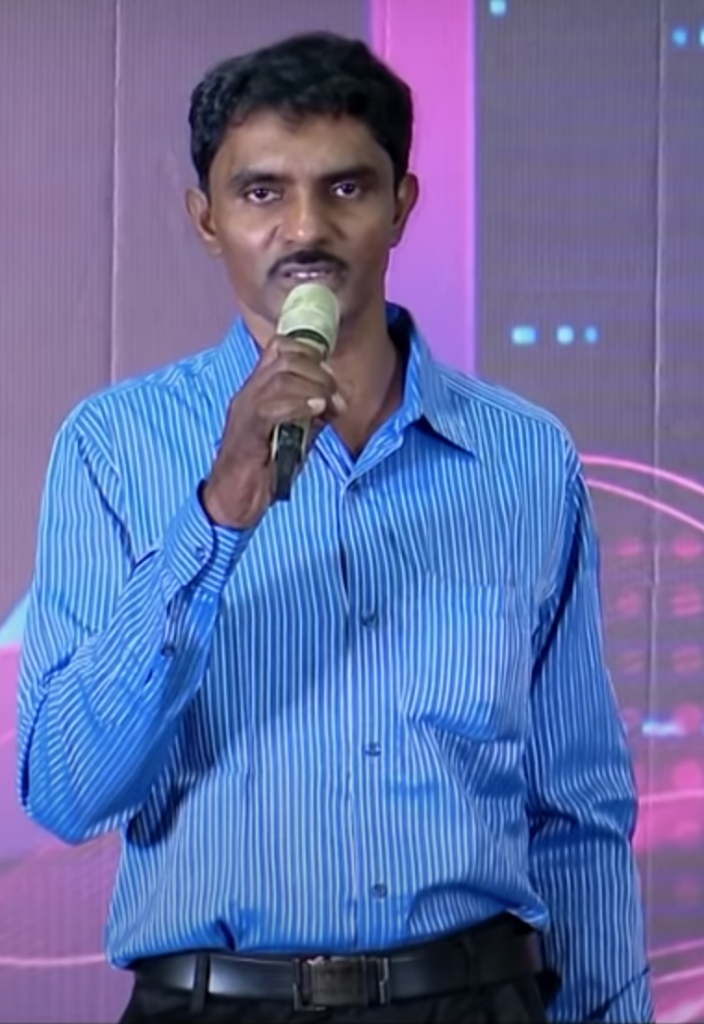 I had been suffering from a witchcraft attack on my leg for a long time. None of the medicines worked effectively. I went to Brother Stephen for prayer. He had just come back from the Holy Land Israel and so he applied the anointing oil on my leg and prayed for me. He said I deliver you from this bondage of witchcraft in the name of Jesus of Nazareth. He also said that the next time I come to him, my legs will be like that of a small child- full of life and energy. So I discarded all my medications and prayed with faith that God will deliver me. God healed my legs completely and I am free of the attack. May God bless this testimony.
God's promises never fail.
May the name of the Lord be praised. We are from Paramkudi. As a family, we attended an APO (Anbarin Paathathil Oru Naal) meeting a few months ago. We went to Brother Stephen during individual prayer and he told us two prophetic words from God when praying for my son.
Firstly He said God will give him a good job soon. Secondly, he said God is going to bless him with a spirit-filled wife. Just as he prophesied, my son got a job as an electrical supervisor at Anna University and soon after than, God brought a wonderful daughter into our family. All praise be to God.
Breakthrough in my career.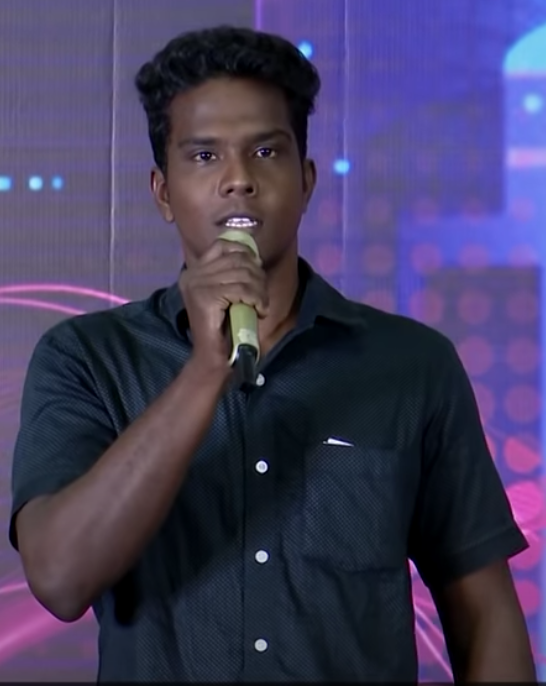 My name is Nickson, I came for the APO (Anbarin Paathathil Oru Naal) meeting one Saturday and was seated among the audience. Throughout the meeting, I was in tears because I was filled with the burden of not having a job for a long time. When it was time for individual prayer, I did not know how to approach Uncle. There were so many people and I didn't know how to explain my problem when so many people were waiting to talk to him. But when my turn came He lovingly asked me why I was crying, what was the problem? He patiently listened to everything I said. I told him that every time a company will call and take my interview. After that, they will always say that they'll call again to tell me when to join. But they will not call back. This happened so many times to me. He prayed sincerely for me and said – this time you will not get a call, you will get an offer letter. He said next week you will receive an offer letter from a company. God will bless you with a good job!
Just like he said, within a week I got a call from Tata Boeing. I graduated with a diploma in Mechanical Engineering but the job was for Aeronautical Engineering. I had nothing to do with the job, but they called and said I must join in the following week they sent me an offer letter to join immediately. I praise and thank God for it! I also thank Uncle for praying for me.
Healthy delivery amidst sickness.
My daughter got married a few years ago. She was soon blessed with the fruit of her womb. But she was infected with chickenpox at that time. Fearing the safety of the fetus, many people advised her to abort the baby. But I told them, I will not abort a child that the Lord has given. We went to God's Love Ministries Prayer Tower in Kottivakkam and prayed with Brother Stephen. He gave us a prophetic word from God saying that my daughter will give birth to a beautiful son and there will be no complications or health issues. Just as he said, my daughter delivered a healthy baby boy. None of the worries and scares that people had told me about were fruitful. Jesus blessed my daughter and protected the child from any illness. All glory to Lord Jesus Christ. 
Healing in my eyes.
Praise Jesus. My name is Sowrimuthu, I come from Villivakkam. Two years ago, I had surgery done on my eyes. But even after many days had passed, my eyes were sensitive and started watering often. No medical treatment or eye drops stopped the tearing up. Last month during Brother Stephen's meeting, I went to him for individual prayer. He placed his hands on my eyes and prayed. The watering of my eyes completely stopped that instant. I am completely fine now, praise be to God.